In our discussion with Dean DeBlois a couple weeks ago, he told us that it might be wise for fans to "steer clear of social media for the next couple of months," telling us that details about the film might appear online ahead of the film release that — if he were a fan — he would not want to know.
Well, here's one of the first instances of one of these details released about Hiccup and Astrid. If you would prefer not to know about potentially major details like this, Berk's Grapevine has a "spoiler filter" that you can activate at the bottom of every page that will hide articles like this one on every page.
If you decide to read ahead, PLEASE DO NOT COMMENT ABOUT THIS on any other Berk's Grapevine article UNLESS YOU HIDE SPOILERS in your comments by wrapping them with <spoiler> ... </spoiler> tags. If you share this information outside of Berk's Grapevine or on other social media sites without easy spoiler blocking, please be mindful of other fans who may not want to know this.
Warning: The rest of this article contains spoilers.
---
Last chance to turn back!
---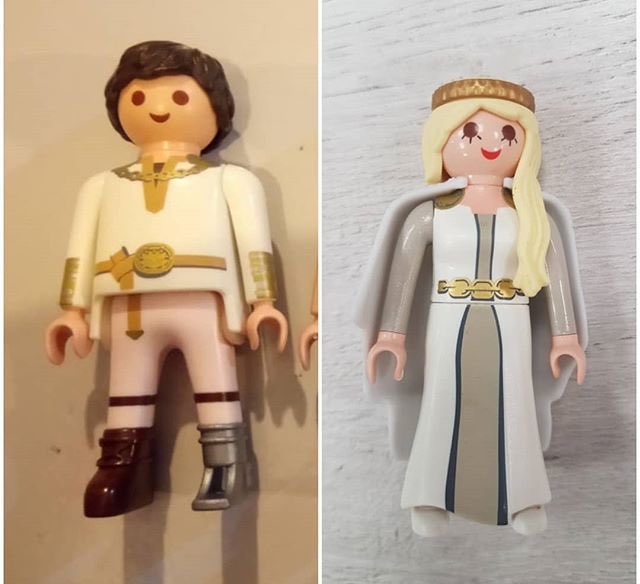 Photos and toy listings have appeared ahead of the film release indicating that
Hidden World
might feature a wedding scene between Hiccup and Astrid. The Playmobil photos above, first appearing on Twitter, seem to very clearly show a character with a prosthetic foot on the left. Beyond this, it's unclear whether these characters are Hiccup and Astrid. From this photo alone, it's also unclear whether the toy is legitimate.
However, a Playmobil toy listing appearing on Amazon in Germany as
PLAYMOBIL 70045
"Dragons Special Playset" indicates that Hiccup and Astrid are wearing "hochzeitsgewand," or wedding attire. It does not include photos, so it is unknown whether this is the toy from the Twitter photo.
Above is the Amazon listing, translated into English.
---
What do you think about the new toy? Do you think Hiccup and Astrid's wedding will be shown in the film, and when do you think they will get married? And a final reminder — please be kind and respectful in sharing this information outside of Berk's Grapevine. Other fans may not want to know this!